---
The Best Shopify Stores Analyzed
---
Find out how The Top Stores are generating over $15.000.000 in sales per month.
The Payment is 100% secured by Gumroad
---
"Shopify is better than any other platform we've played with, and we've played with them all."
JONATHON BAYME, CEO OF THEORY11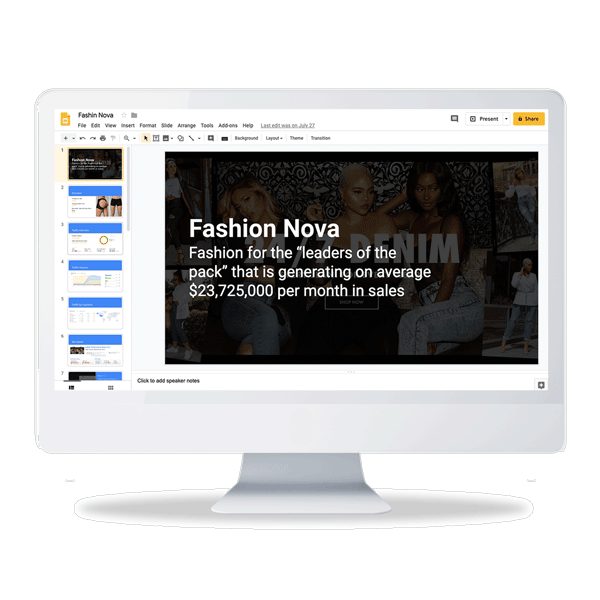 In this analysis, you will find...
Five stores analyzed with over 17 slides.
Store owners love us
😍😍😍😍😍
---
"I found out so many interesting things from this analysis. I was actually amazed by seeing so many findings in such a short presentation. Daniel did an excellent job. I'll surely recommend the content to my friends and anyone that owns a store. Happy reading!!"
Roger. Store owner, The Fashion industry
---
"I knew nothing about dropshipping or what the big ecommerce businesses are doing to increase sales before reading this. The information given was so easy to understand, brief and well written that I'm sure anyone wanting to start a dropshipping business will gain some value."
Suzz. just launched her first shopify store
---
"I am researching dropshipping businesses online, and I found the content Daniel is posting on his Facebook group quite useful. He mentioned these presentations last week. Right away, I needed to have a look and found the information to be very helpful in guiding me in the right direction. It is very interesting to see how long it takes to make steady revenue. I would highly recommend giving this a read before you start your journey as a drop shipper."
Imran Khain, shopify partner
---
"I thought dropshipping business was one the way to get started in online business since it requires low start-up cost. Very useful information that basically answered almost your questions about dropshipping. I was a little hesitant to start the business because I had the impression that only big companies can do it. This reports made everything sound really easy. You need a decent product, good presentation, and excellent customer experience. I highly recommend downloading all the presentations especially for those who are unfamiliar with dropshipping or online stores."
J Powers, just bought a shopify store
---
"This is a very detailed and extremely helpful guide to understanding what you need to do and how long it takes to do a 6-figure business. I knew nothing about dropshipping or managing an online store before reading these slides. If you want to make money online, Dropshipping is one of the best sources to make money. I found these presentation made by Daniel really helpful and I would recommend them to anyone just trying to get an idea of where to start."
Evan, just got started dropshipping
What stores we analyzed
We've picked 5 Shopify stores that are generating over $3.000.000 per month.
FashionNova - $23.725.000
is the top online fashion store for women & men.
---
Bulletproof - $8.450.000
mission is to help people perform better, think faster, live better.
---
ColourPop - $5.525.000
offers makeup at drugstore prices, vegan, cruelty-free, made in the USA, and ships direct to you.
---
Gymshark - $3.900.000
fitness apparel manufacturer based in the UK, and selling in over 131 countries.
---
4Ocean - $3.900.000
is the perfect mix between online store and an NGO, it offers bracelets made from recycled materials.
---
---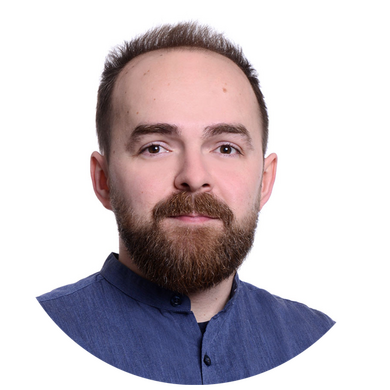 Daniel Pirciu
Hiking addict, doer, learning by doing enthusiast, House of Cards fan and growth marketer. Performing at the crossroads of aesthetics and conversion to create great work for living breathing human beings. I sometimes launch side projects just for the sake of testing another tool published on Product Hunt.



Growth Marketer with over 5 years of experience in Paid Acquisition, SEO, and Conversion Rate Optimization, I've worked with large companies and startups to validate and scale their growth strategies.



I manage a Shopify community of over 10.000 members and help them improve their online businesses.
---
---
---
---
Can you do this analysis yourself?
Do it Yourself - $227.95/month
$99.95/month SEMrush subscription
$79.00/month NachoGrande Analytics subscription
$49.00/month Commerce Inspector subscription
Top 5 Shopify Stores - $50 lifetime access
✓ Best selling product & Average product cost
✓ Sales estimate per month
✓ No. Visits, Avg. visit duration, and Bounce rate
✓ Top Traffic sources, Traffic per countries
✓ Advertising ad spend estimate
✓ Store performance score
✓ Shopify tools used
✓ Facebook ads
✓ Google Analytics 7-days report
---
Can I do this analysis myself?
Yes, you can do the same analysis yourself, it will take you 1-2 months and around $227.95/month, but it's not hard.
---
Can you analyze other stores per request?
Yes, I can do the same analysis for one of your competitors. For custom requests please reach out to me at [email protected]
---
What tools have you used?
SEMrush, Ahrefs, NachoAnalytics (no longer available), SaleSource and CommerceInspector.
---
---
How many stores were analyzed?
I've analyzed 5 stores that are generating at least $3.000.000 sales per month, have a stable business and quality products.
---
How can I use this data?
It will help you understand how long it takes to generate 5-6 figures store, the top growth channels, and other key metrics.
---
How have you calculated the number of sales?
Based on data confirmed by the store owner I've gathered benchmarks and applied the Conversion Rates on the store's traffic.
Learn from The Top Shopify Stores:
The Path To a 7-figure Business
AN IN-DEPTH ANALYSIS BY DANIEL PIRCIU
The Payment is 100% secured by Gumroad